On 16 October 2020, students from the Miguel Hernández University of Orihuela participated in a visit to the trial sites of the LIFE SUBSED project managed by Caliplant.
The objectives and expected results of the LIFE SUBSED project have been illustrated to the students and, together with the Caliplant technicians, they evaluated the ongoing activities at the experimental site.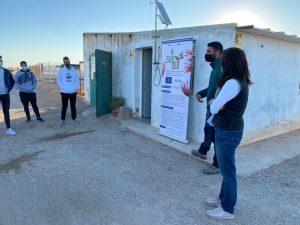 The LIFE Program and the European actions to support innovation in the field of environmental sustainability were also illustrated to the students.