On Friday 18 December 2020 Miguel Agulló Velasco, President of COITAGRA (Colegio Oficial de Ingenieros Técnicos Agrícolas y Graduados de Alicante) visited the demonstration site of the LIFE SUBSED project at the Miguel Hernandez University.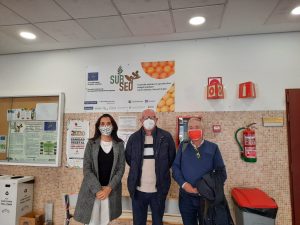 The UMH team illustrated the objectives and expected results of the project and accompanied the President on a visit to the experimental site of the SUBSED project. During the visit, the qualities of the plants in cultivation and the potential of the substrate based on marine sediment were assessed.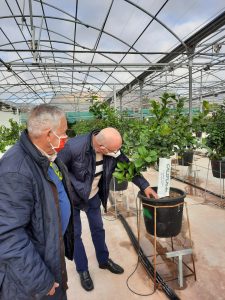 During the visit, the opportunities of the LIFE program for the development of new eco-sustainable technologies were also discussed, solutions that represent an incentive to the transition of companies towards more conscious circular economy models.