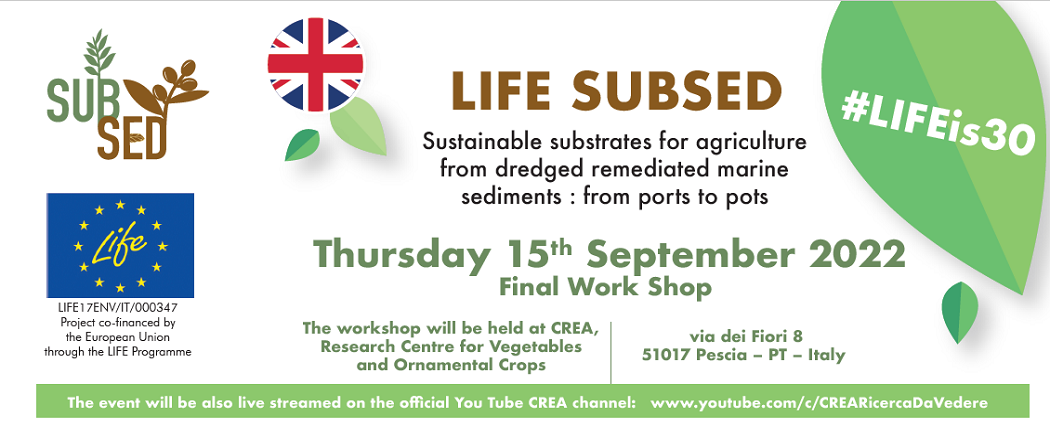 The LIFE SUBSED consortium is pleased to invite you to the final event scheduled for Thursday 15 September 2022 from 9.00 to 14.00.
The event will take place live at the CREA headquarters in Pescia (Via dei Fiori 8, 51012 Pescia PT – Italy). The event will also be streamed on the CREA Youtube channel.
The event is free and open to everyone! To participate live in the event, simply complete the registration by writing an email to lifesubsed.workshop@floratoscana.it.
The LIFE SUBSED project (LIFE17 ENV/IT/000347) aims to demonstrate on a real scale the possible reuse of dredged and appropriately treated marine sediments as cultivation substrates alternative to peat, whose impacts on climate, biodiversity and habitats are increasingly evident.
LIFE SUBSED aims to provide a greener alternative for nurseries and promote the transition to more sustainable economic models and lifestyles!
The event was organized with the patronage of the Italian Horticultural Society – SOI and the Order of Agronomists and Foresters – ODAF of the Province of Pistoia.
Below is the agenda of the day.