On Wednesday 16 December 2020 Caliplant welcomed the Minister of Water, Agriculture, Livestock, Fisheries and the Environment of the Region of Murcia, Antonio Luengo, the mayor of San Javier, José Miguel Luengo, the Councilor for Agriculture Sergio Martinez and the General Director of Waters Sebastian Delgado.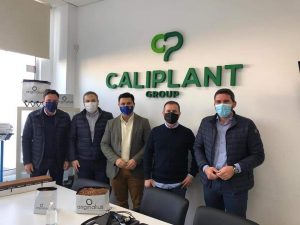 The technician Juan Luis Jimenez Martinez presented the objectives and the expected results of the LIFE SUBSED project to the politicians, underlining the importance that these initiatives have for the development of a more sustainable future in the agricultural sector.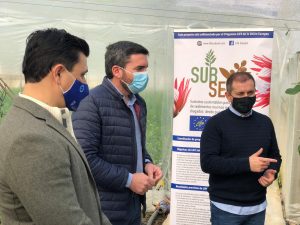 During the visit, various political and legislative aspects were discussed, aspects which sometimes constitute real barriers to the development of a real and effective circular economy.